Cora's Quilts- Spring Quilt Along
Yes, I decided to join another "Quilt Along" after having such a great time with "Midnight Over The Oasis" by Jen Kingwell from Australia.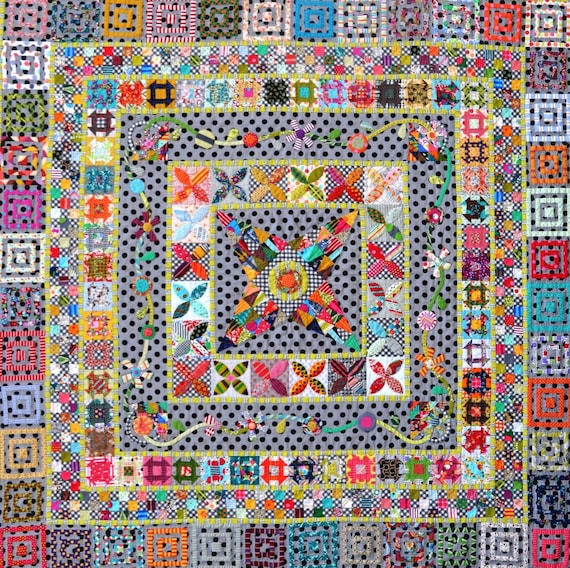 and my version turned out like this and its finally made it to my pile of "MUST QUILT"
I stopped a wee bit earlier than others but it was a great way to participate with a quilt along.
Cora's Quilts is doing a fun quilt along, mind you, I'm late joining up, but its fun to go at your own pace and the block patterns and finishing the quilt will be up for longer than the July date which ends the quilt along.
I was looking around for a sampler because I've not done a sampler and this cannot go on. I am in and so can you, if its up your alley.
I'm busy today while waiting to help out my hubby on our new greenhouse and potting shed.
Keep on quilting and thanks so much for hanging out and reading about the unfortunate shop that I won't be shopping in ever again. It was a very popular post.